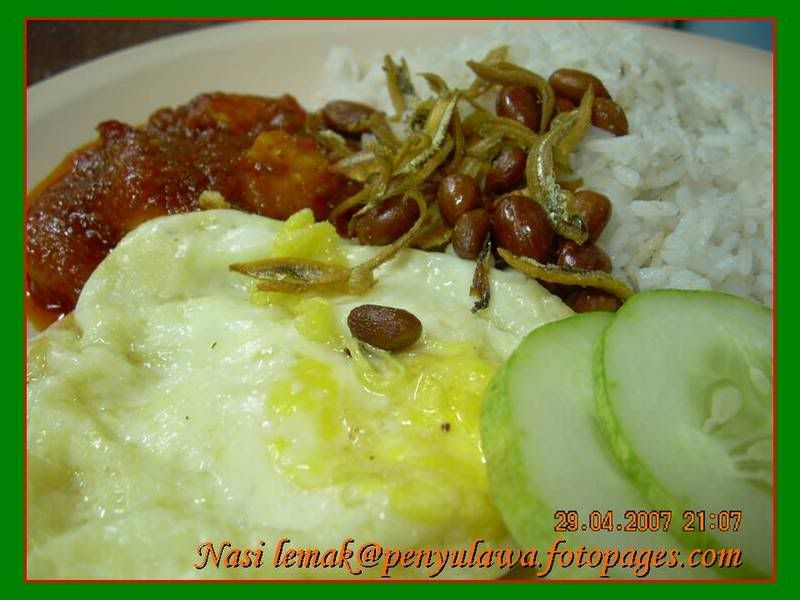 After I've done my Kek Tapai, I got lazy on top of my head... tahap cipan punya... so, I just prepared my hubby's long time request... Nasi Lemak. It came along with Sambal Tumis Udang, Bulls' eye fried eggs (is it right??? telor goreng mata kobau...), fried anchovies and groundnuts, sliced cucumber.

Nasi Lemak

4 cups basmathi rice - washed and drained
125 coconut milk dissolve with water, make it 4 cups
1 shallot - lightly pounded
1 stalk lemon grass - crushed
1 pc pandan leave
1 tsp salt

Put everything in and cook as normal rice in a rice cooker.