I don't like to bake biscuits 'coz I've no patient. Again from Cikgu Suria's friend, Siti Hajar, this recipe had good feedbacks from friends forced me to try. Here is the result. Not bad. Very easy and very quick to finish. Nice to eat.
at last... I managed to bake biscuit.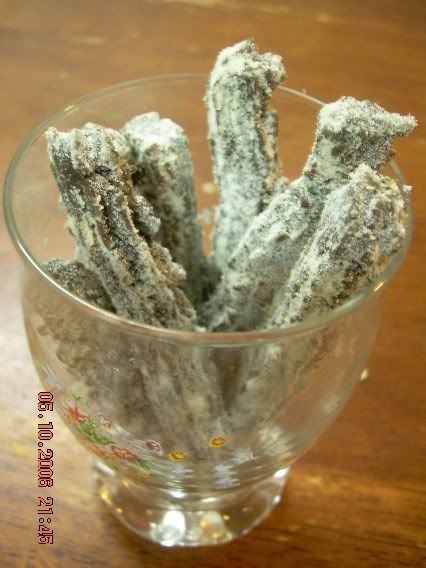 JEJARI OATS

250g butter
4 oz castor sugar
2 cups roll oats - blend
2 tablespoon coco
2 cups flour

gentel2 shape fingers, bake, drop in icing sugar + milk powder.